Plumbing can seem complicated. There are so many different components and devices that make up the plumbing system in your home or place of business. Here is a breakdown of some of the plumbing devices you may find in your home and what they do.
Here is what you should know about your home plumbing devices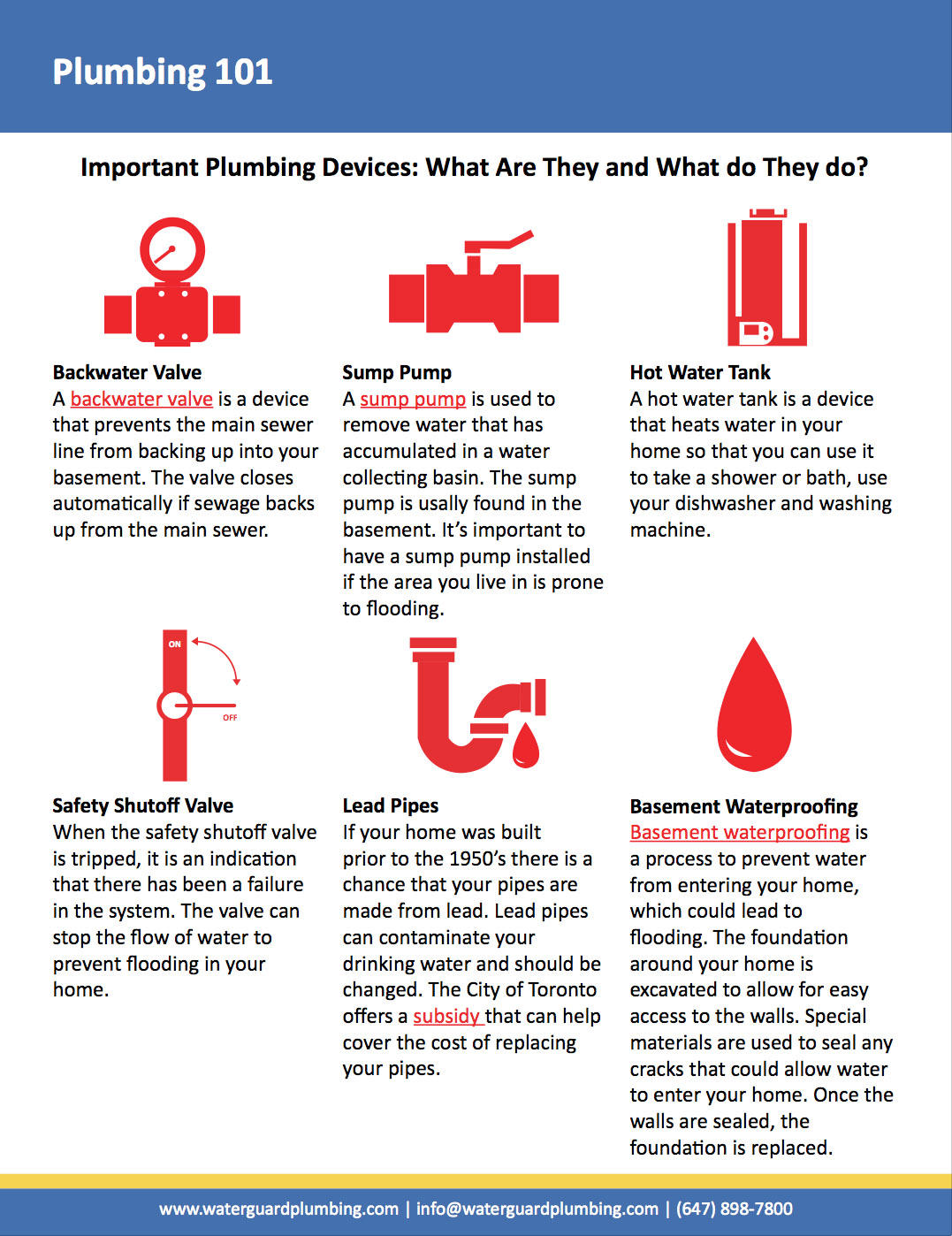 If you find yourself facing a plumbing problem, DIY solutions usually won't work and may put your property under a risk of water damage. Hire a professional plumbing company to assess the situation and provide a solution using professional plumbing tools.
Please feel free to contact Water Guard Plumbers at 647-832-1738. You can also follow us on twitter and Facebook for more plumbing tips.