Every homeowner knows it's important to have a plumber's number handy. In case of a water emergency at your property, you need the assurance of a licensed professional plumber. Also, because water damage is so unpredictable, regular evaluation of your house's pipes is necessary. This way, you fix existing water issues and prevent future problems from happening.
When it comes to plumbers in Newmarket, Water Guard is your go-to plumbing and waterproofing contractor. We have been serving homeowners in Newmarket and across the GTA for many years and our experience speaks for itself. We provide high-quality plumbing services so that you never worry about a clogged drain.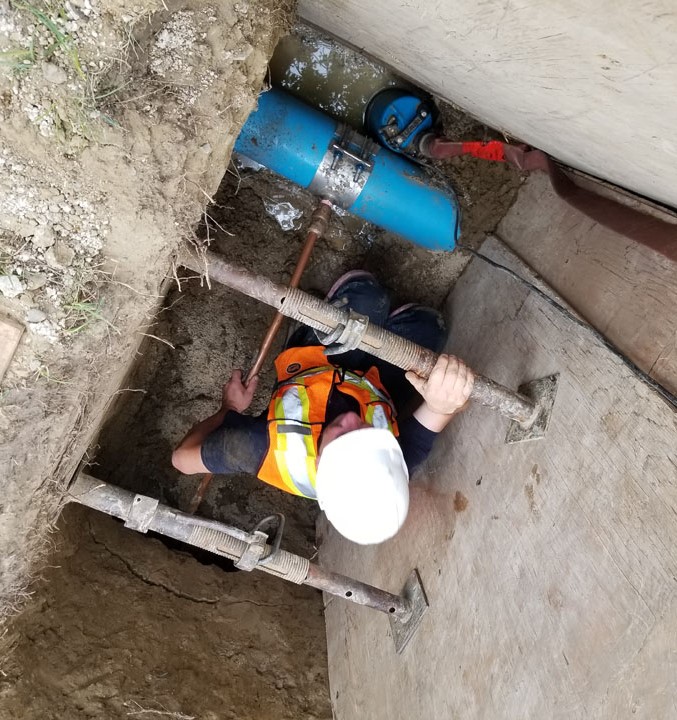 Trenchless Water Lines Repair Newmarket
Damage to water lines happens when:
The ground shifts
Temperature changes
Erosion occurs
Roots penetrate the pipes
New buildings are built in the area surrounding the pipes
Once a water pipe ruptures, it is expensive and often messy to replace. Ignoring the problem can cause flooding, low water pressure, pricey water bills, and contamination to your property's water supply.
On the other hand, trenchless water line repair is a more modern technique that has replaced traditional methods that require extensive excavation. During a trenchless water line repair, only the two ends of the pipe are dug up. Therefore, trenchless water line repair is more cost effective and causes less damage or mess to the outside property.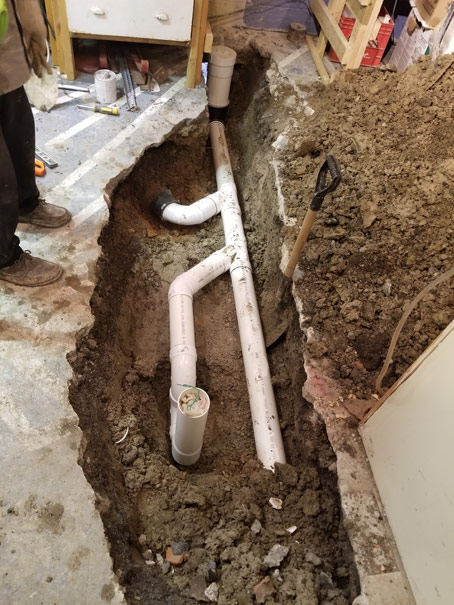 Drain Line Repair Newmarket
A drain line camera inspection should be conducted biannually to ensure your sewage system is healthy. This way, unforeseen drainage problems can be detected and fixed early. If your drain lines rupture, you will notice:
Your sewer backing up
Problems with water draining
Gurgling sounds coming from the toilet
A foul odour around your drains
Before we begin working on the damaged drain pipe, we inspect the lines thoroughly. City approval and proper permits are also required. Once the work is approved, the damaged sewer lines are exposed and replaced. Then, we apply gravel on top to back-fill the lines. Moreover, city representatives and engineers inspect the work regularly.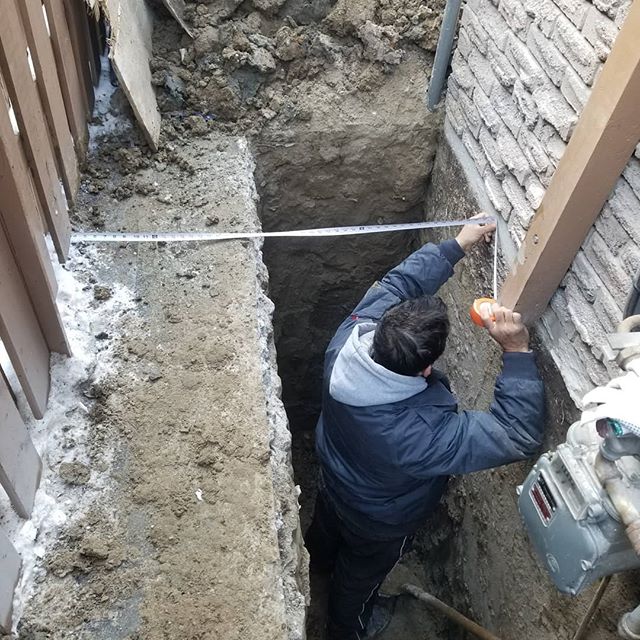 Basement Waterproofing in Newmarket
A wet basement is a homeowner's worst nightmare. If you face a flooded basement after heavy rainfall, you should check your basement waterproofing. We offer a number of basement waterproofing methods to make sure your basement stays dry. Depending on the severity of damage in your basement, we recommend:
A sump pump repair or installation
Weeping tile installation, both interior, and exterior
Trust our expert plumbers to know exactly what to do in the event of a flooded basement. Before you reach out to us, try out our basement waterproofing calculator here.
If you're having problems with your plumbing system at home, Water Guard has all the solutions. Contact us today by either calling us or sending an email. We're always glad to respond to your requests.