Lead pipe replacement is necessary for any property that was built prior to 1950 with a high chance of lead pipes being installed and not replaced. Lead pipes naturally oxidize and corrode over time, causing lead oxide particles to enter your water service pipes. In addition, lead water contamination is considered a major health and safety hazard, which is why homeowners with older houses should replace lead pipes in their homes. Most municipalities in the GTA offer homeowners incentives for lead pipe replacement. Typically, your municipality is willing to replace their side of the line once you have replaced yours.
Why You Should Replace Your Lead Pipes
Lead water pipes pose a serious danger for your health. Consuming lead-contaminated water is highly dangerous. According to Toronto Public Health, those most at risk are pregnant women, infants, and children under the age of six. Some of the harmful effects of lead water contamination include:
Anemia
High blood pressure
Muscle and joint pain
Kidney damage
Headaches
Brain and nervous system damage
Developmental issues and learning disabilities in children
Hearing disorders
Memory loss
In order to protect yourself and your loved ones against the threats of lead water contamination, get in touch with Water Guard. We are committed to the well-being of our customers and we work hard to ensure you are safe and healthy.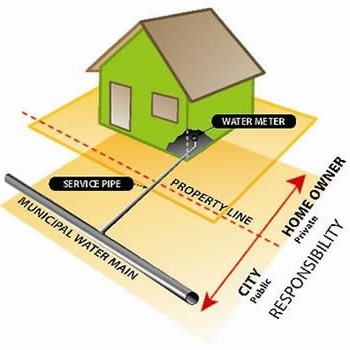 The Priority Lead Water Service Replacement Program
Water Guard is a leading Toronto-based plumbing company that offers lead pipe replacement services. We understand the risk of lead water contamination on your health, and we can replace your lead pipes with a healthier and safer alternative. We cooperate with your local municipality and help you receive your local Priority Lead Water Service Replacement Program rebate.
In 2011, Toronto Priority Lead Water Service Replacement Program was developed to help assist homeowners with the burden of replacing lead piping in their homes. Since then, the City has aimed to assist 1,500 homes every year.
The City is responsible for the section running from the water main to your property line. It is the homeowner's responsibility to maintain the section running from the property line into the house.
Private Section Replacement
It is your responsibility to replace the piping on your property. You can either hire a contractor of your choice to perform the replacement, or you can hire a City Contractor. It is strongly encouraged to do your research and get multiple quotes before deciding who to hire.
Public Section Replacement
Once the private section of the piping is replaced (unless you plan to hire the City Contractor), you must submit an application to have the public section replaced. Once your application is processed it could take up to 12 weeks to get an appointment.
At Water Guard Plumbing, we have an abundance of experience performing lead pipe replacements. If you have any questions about this program, contact us: 647-832-1738. We would be happy to help.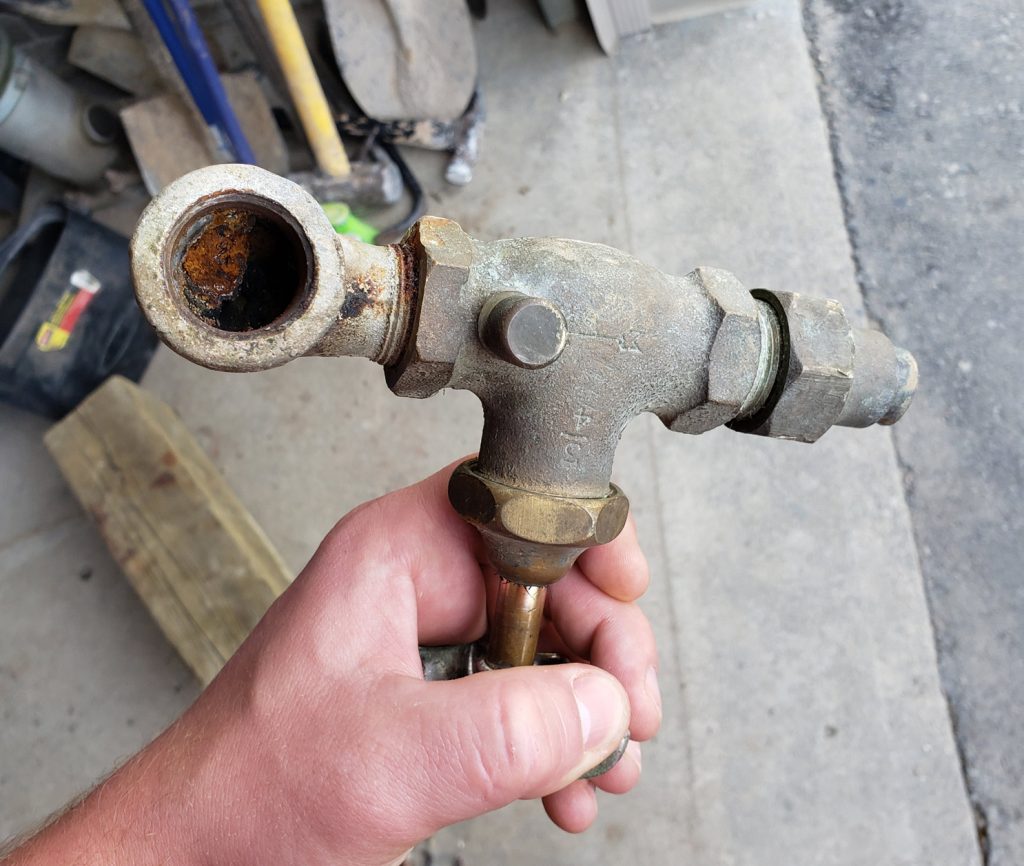 The Lead Pipe Replacement Process
Our lead pipe replacement service is efficient and professional. We replace your old lead pipes with copper pipes. Copper is more durable and less prone to oxidation than lead. It doesn't oxidize, has a long lifespan, and requires no maintenance for a lifetime.
We also replace your pipes quickly and with minimal damage. Our trenchless pipe replacement techniques will save you the trouble of a major excavation and save your landscaping. We only have to dig at either end of the pipe, then we extract the old pipes using our trenchless pipe replacement technology. This leaves you with little post-replacement cleanup and also allows us to usually finish the job in just one day.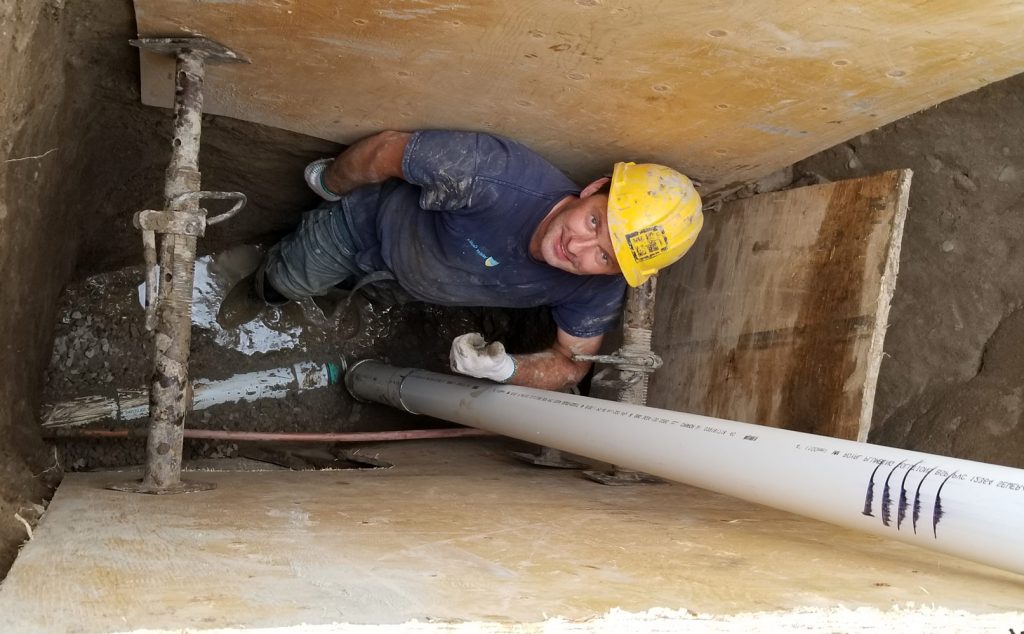 Replace Your Lead Pipes With Water Guard
Water Guard has the experience, skill, and dedication it takes to replace your lead pipes. Our professional attitude helps us extend stellar services in Toronto and the GTA. We care about your family's health, so contact us for lead pipe replacement. We will help you to receive your municipal support in PRIORITY. You can call us, send us an email, or book a service online here.
To find out if your home has lead pipes, you can order a lead testing kit. If you discover that you do have lead piping running through your home, here are some steps you can take.
FAQs about Lead Pipe Replacement
When is the best time to replace lead pipes?
Municipalities usually recommend replacing your lead pipes at the same time the city is replacing its side.
However, you do not need to wait for that to happen. Almost all municipalities will take care of homeowners in the priority sequence once the residential side is replaced. There is no reason to consume, drink, and bathe in contaminated low-quality water.
Who pays for lead pipe replacement?
The city pays for replacing the watermain, which is the public part of the water service pipe. However, the homeowner pays for replacing the part that runs from the property line into their home.
For more information about the province's safety regulations, visit the Ontario lead pipe replacement guide for homeowners.
How much does lead pipe replacement cost?
Lead pipe replacement costs anywhere between $2,500 – $4,000. The overall price depends on the length of the pipes and their accessibility.
Is there a lead pipe replacement warranty?
The Water Guard lead pipe replacement service comes with a lifetime warranty that covers all materials we use and labour we perform.
Are lead pipes dangerous?
The effects of lead on our body is very serious, especially on children. when plumbing materials that contain lead corrode, lead is leached out of the pipes and can reach consumers' homes at dangerous levels.
How do you test for lead in water?
To help determine the amount of lead in the water, Toronto Residents who live in homes built before the mid-1950s can pre-register for a lead pipe testing kit, free of charge, For more information on how to get a lead testing kit Read here.
What are lead pipes replaced with?
Old Service lines that use lead pipes usually replaced with newer materials such as copper or plastic that do not contain lead.