Sump pump installation is required for basements in many areas across the GTA, including Toronto, Mississauga, and Oakville. A sump pump protects your basement from flooding in case of heavy rain, intensive snow meltdown, or poor drainage. It is a device located at the lowest point in your basement that sucks the water out and is a secondary defensive waterproofing measure. Over the last 20 years, Water Guard Plumbing has been installing, testing, and repairing sump pumps across the region, guaranteeing 100% functionality and customer satisfaction.
How much does it cost to install a Sump Pump?
Our Sump Pump installation cost is starting from $1899 + you can save up to $1750 with city rebates depending on your municipality.
---
---
What is a Sump Pump?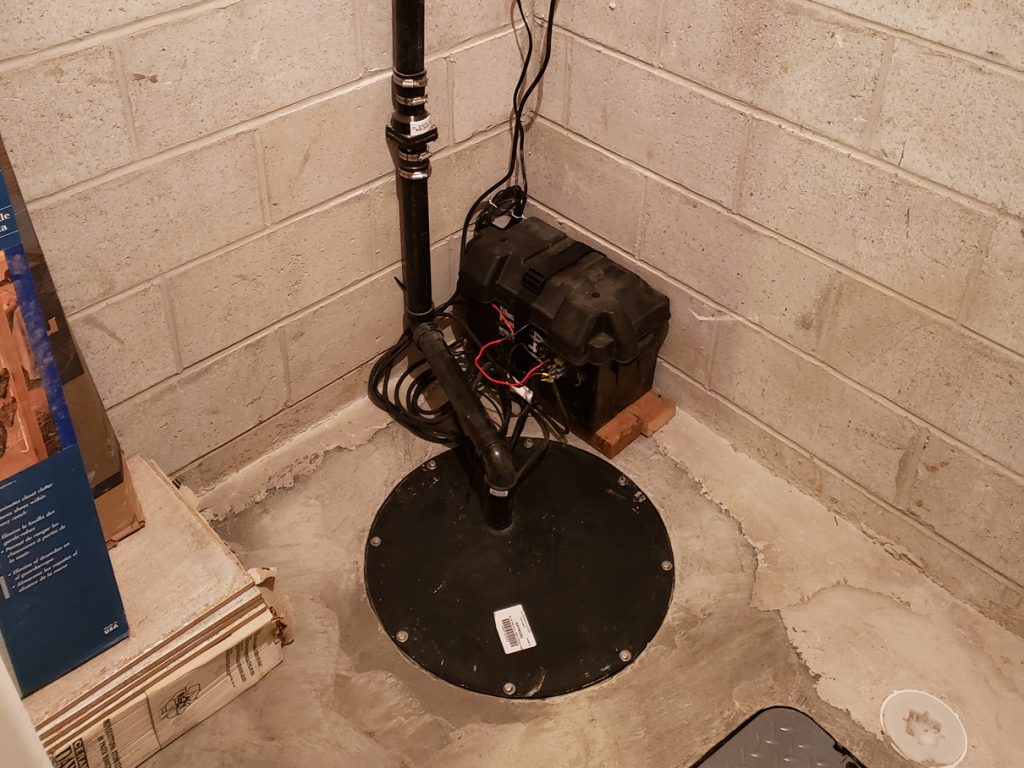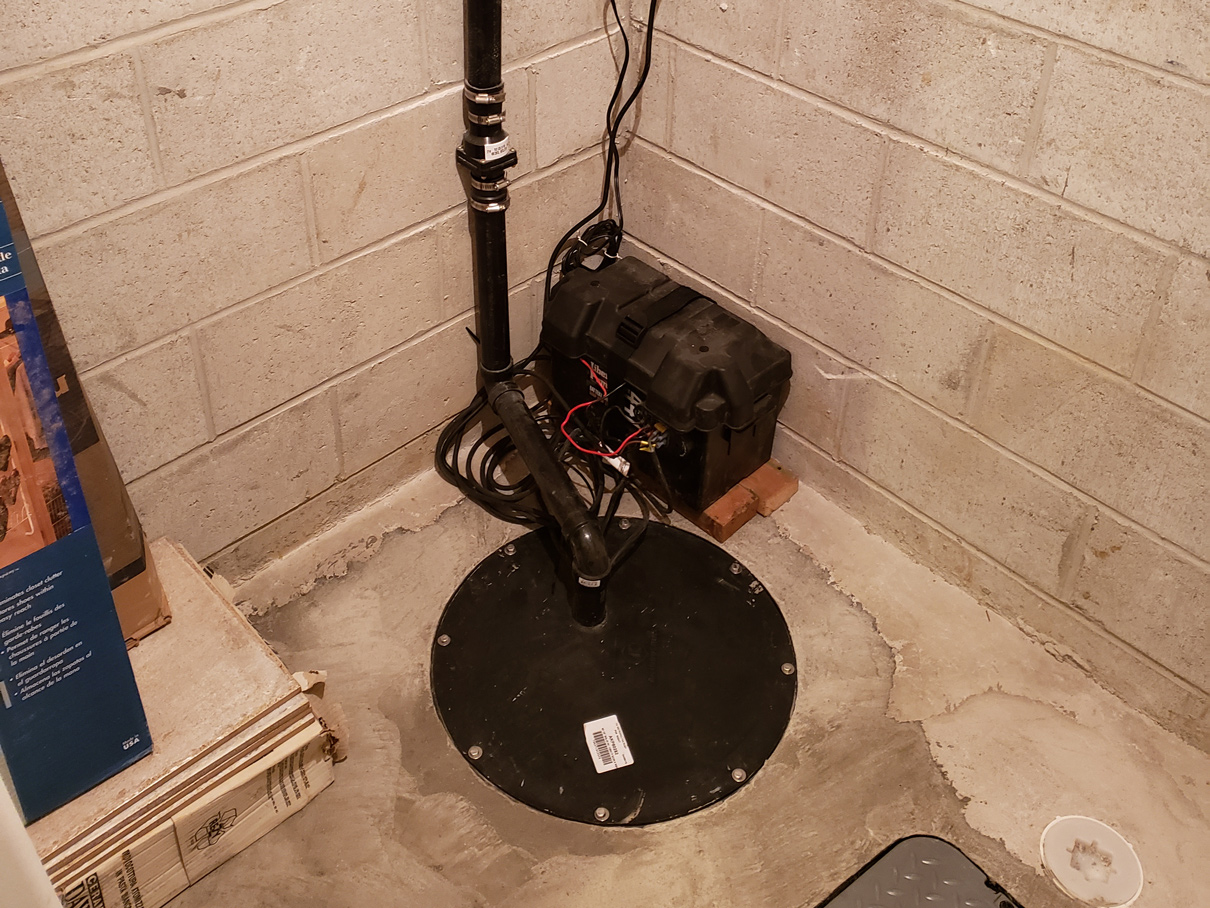 Sump pumps come in various shapes, sizes, and functionalities, but their primary purpose is the same: to drive water away from your residential or commercial property. Some pumps require more horsepower to drive water further, ranging from 10ft, to 40ft, to even 100ft away. The standard horsepower for a sump pump is 0.5 horsepower, but many homeowners and commercial owners typically prefer to pay a little more for a 1 horsepower sump pump. It is important to assess your needs properly with a professional plumbing contractor, who will do the appropriate testing to make sure that you make the right decision for your situation.
It is also important to maintain your sump pump over time. Debris such as rocks and pebbles, and electrical malfunctions are common problems that should be addressed as soon as possible. Contact a professional plumber at Water Guard Plumbing for a thorough inspection.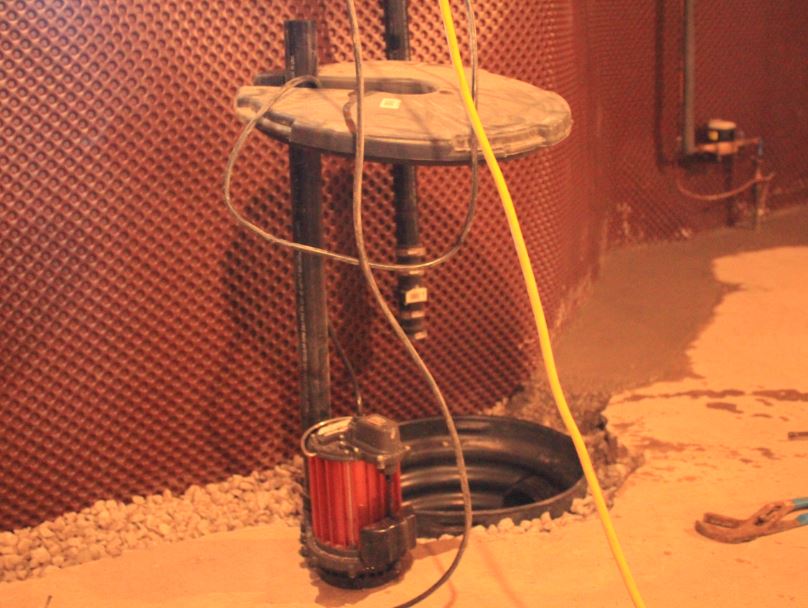 Sump Pump Installation Procedure:
Our technician will arrive at your property to provide diagnostics and the work plan for the installation of a new sump pump in your basement.
After the work plan is agreed on, the permit will be obtained from your local municipality.
The crew will arrive on site, secure the construction zone and excavate the location suitable for sump pump installation.
Once the sump pump is installed Municipality inspector will arrive at the property to inspect the installation.
Once the permit is closed, the exposed section is backfilled, finished with concrete and cleaned.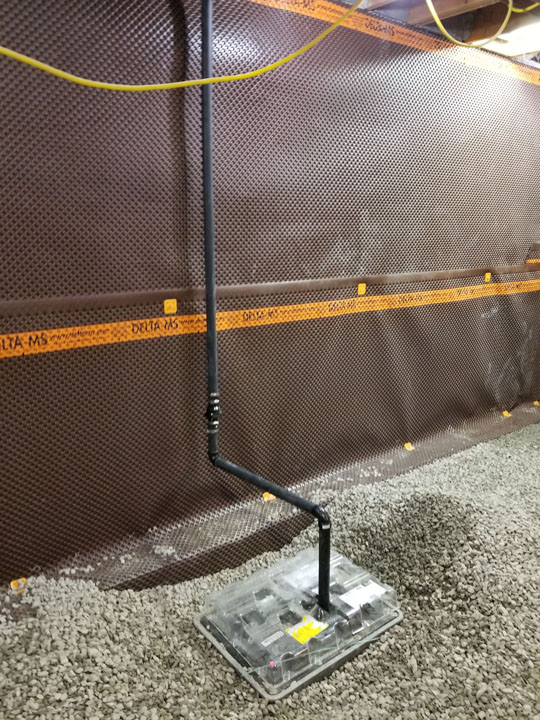 We Solve All Sump Pump Problems
Water Guard Plumbing is certified, insured, and trusted across the GTA. We work with residential and commercial properties across the region including Toronto, Markham, Thornhill, Burlington and the rest of Ontario.
If your foundation is suffering from water buildup or you are experiencing soggy spots on your lawn call an expert plumber immediately. Taking action right away can prevent costly basement flooding. Protect your property and your belongings, contact Water Guard Plumbing today! Call us directly at 647-832-1738 to learn about sump pump installation cost in Toronto and how we can help get it done right.
---
Sump Pump FAQs
Do You Need a Plumber to Install a Sump Pump?
It is not recommended to install a sump pump yourself, because it is necessary to dig a trench and lay pipes before you install a sump pump.
Can You Install a Sump Pump in A Finished Basement?
Yes, you can. A retrofit system is a good option. Professional plumber will have to make a 30inch pit in the concrete of the perimeter basement to fit the system.
How to Replace a Sump Pump?
First, you need to remove the old pump. Make sure the new pump sits leveled in the pit. Connect the discharge line and turn on the electricity.