Drain line cleaning is something that should be done regularly and correctly to avoid major drain line repair work or even drain line replacement. Clogging is a very common problem for commercial and residential buildings alike. These clogs are often minor issues that are easily resolved with commercially available chemicals or even baking soda and vinegar combinations. Sometimes, however, these clogs are more serious and difficult to deal with. Extended draining times from sinks, toilets and tubs, as well as backup and eventually ruptured pipes are all dangers of clogs. Deeper, more obtrusive problems will require a thorough, professional drain line cleaning.
Sewer Snaking
Our certified team brings every tool that they might need with them to the job. This saves you time and therefore money, especially in time-sensitive emergency situations. The sewer snake is one of these drain line cleaning tools that can solve up the vast majority of clogs. The tool extends itself deep into the drain, allowing our plumbers to handle even the furthest clogs and break them up without having to dig into your property. This saves time and money, and is often the simplest answer, and having a trained professional use the proper tools is the fastest way to ensure that your problem is gone for good.
What to do when your drain is clogged?
First

You should diagnose if your clog is to the main sewer line or just a single drain. Check whether water is backing up in sinks, toilets and other drains around your house, or just in one.

Second

We offer emergency drain cleaning, as well as drain repair, which will take place once we arrive. In the meantime, now that you know which drain(s) are clogged, turn off the water access to the drain. This will prevent any water damage from happening until our team arrives.

Finally

If you notice your basement is flooding, remain calm. Please remember to prioritize your safety and the safety of others above all else. If it is safe, however, you may attempt to remove your items and valuables from the affected area as soon as possible.
If the worst has come about, and your main sewer line is indeed clogged, we offer emergency plumbing services that will help you manage the problem and find the quickest, most efficient fix. Our team will arrive on your property within 30 minutes of your call. Click here to learn more about our emergency services.
Always remember to ensure that all of your electric appliances are unplugged and that there is no danger of electric currents in the water before entering the flooded space. Our team will arrive and do our best to prevent any extensive water damage to your belongings.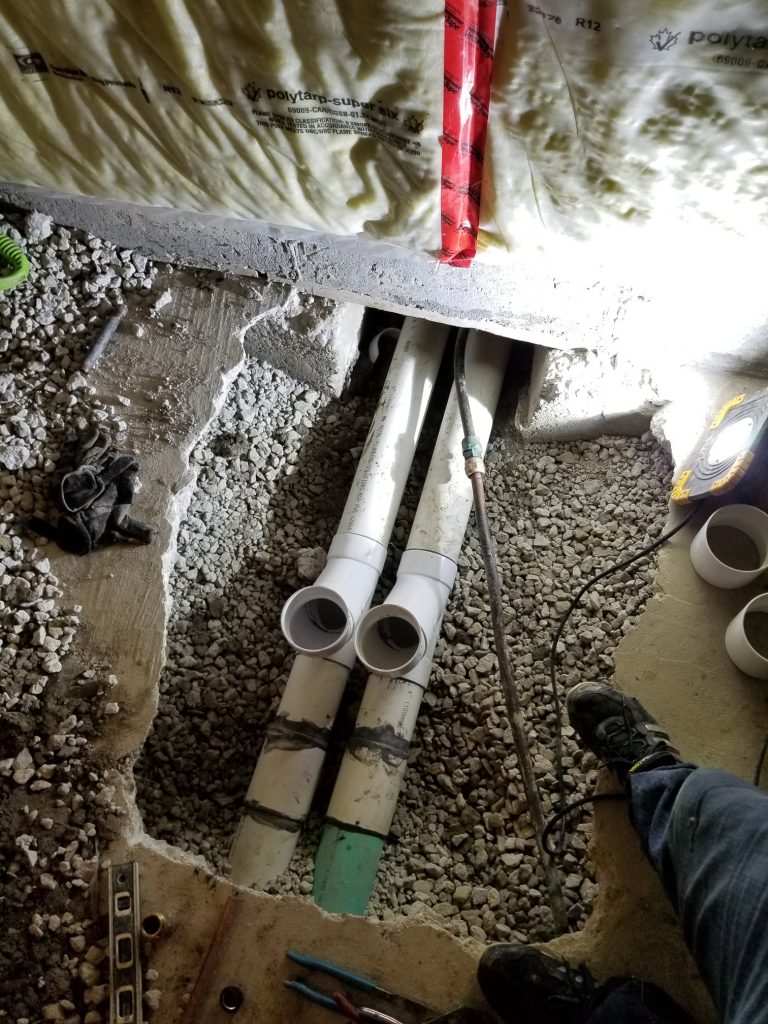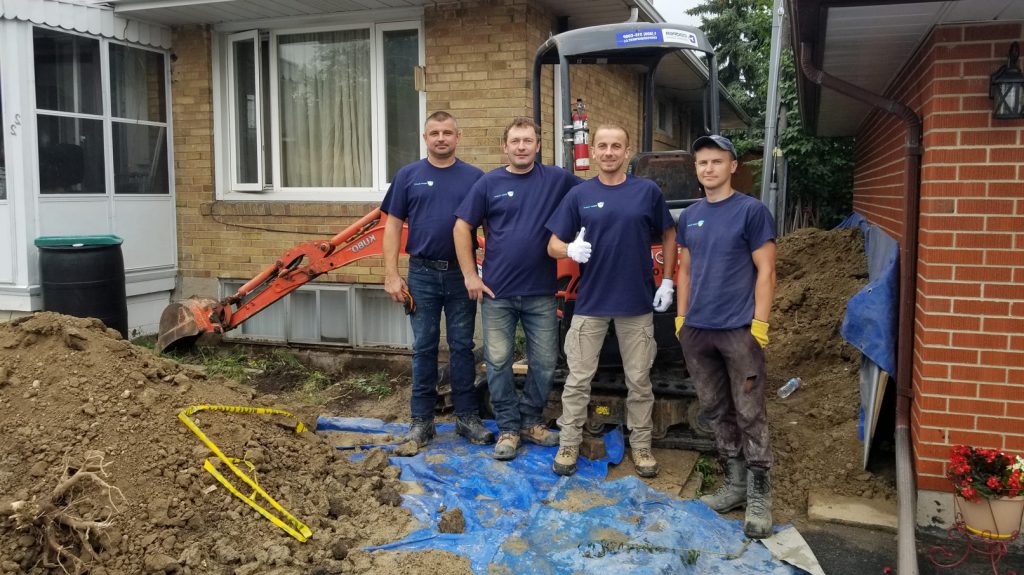 Trust Water Guard Plumbing Professionals
Water Guard has over 15 years of experience in many different projects, and our team can provide the best service in GTA on any of your plumbing needs. Whether you require an upgrade in your existing system or you are starting a new project – call us and one of our experienced team members will be dispatched for a free, no-obligation quote. We follow all the latest municipality requirements and work alongside of the municipality to ensure that our work meets the latest industry standards.
We understand that every project is different, and we approach it with special care. Call us and we will locate the problem, explain the situation to you and tackle the project as efficiently as possible. Regardless of your issue – we can help! Call us today at 647-832-1738 for a free, no obligation quote for all of your plumbing issues.
How to clear a main sewer line clog?
1. Open the cap of the drain pipe.
2. You may have sewer drain water buildup, let it out.
3. Feed the snake into the pipe.
4. push the snake until you clear the clog.
5. Slowly pull the snake out.
6. if the clog is not clear try again.
in a case, the snake won't work for you, call a professional plumber.
How long does it take to snake a drain?
To snake a drain pipe can take from 5 minutes to a couple of hours, it all depends on the location of the clog and if the clog affects multiple pipes.
How much does it cost to snake a drain?
The price may vary depending on the season, severity of the clog and location.
How to unclog a sewer line with chemicals?
Using chemicals is very risky as you might damage the pipes, make sure you follow the directions on the bottle exactly as mentioned.
after pouring the chemicals to the pipe, wait around 30 minutes before you flush with hot water. if the pipe is still clogged repeat the process again. Never use more than one kind of chemical cleaner or mix different chemicals together.it may cause a reaction.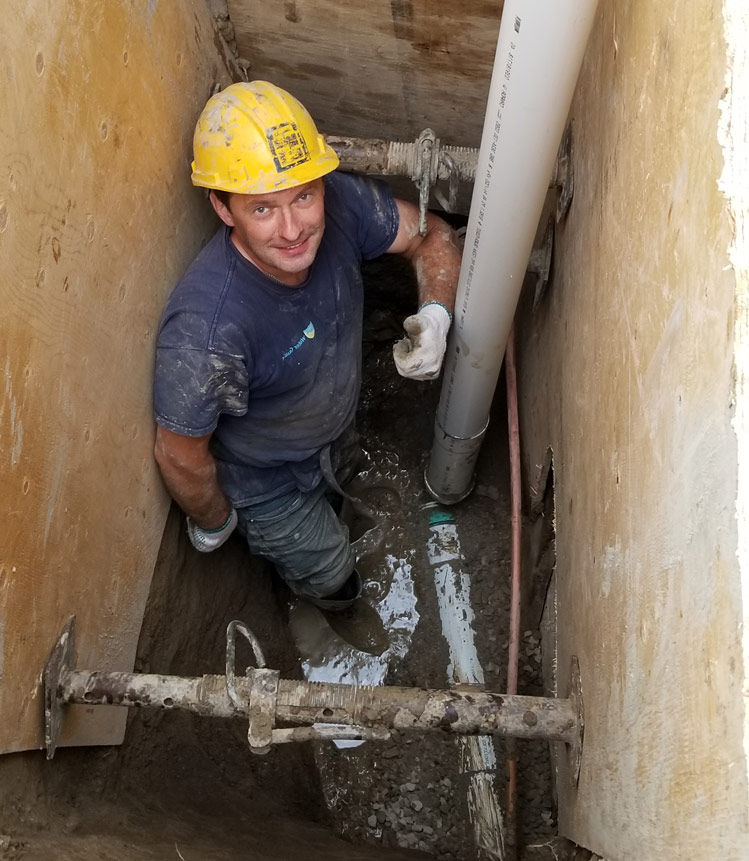 Drain Cleaning FAQs