Are you looking for a reputable plumbing contractor in the Mississauga area? If so, we have the right plumbing services you need. Water Guard Plumbing has a team of licensed and highly-skilled plumbers who are ready to assist you. We take care of anything from clogged drains, sewer backup cleanings, backup sump pump installation, and many more.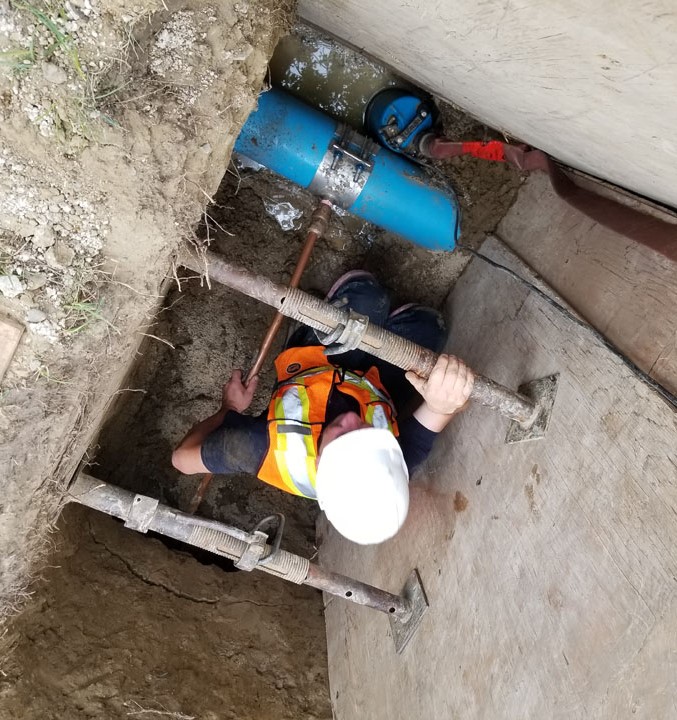 Water Line Repair and Replacement While sewer systems are built to last a long time, extreme weather and climate change put additional strain on water pipes underground. The freezing and thawing of water pipes due to hot and cold weather patterns cause pipes to weaken and crack. As a homeowner, you need to be aware of early signs of water damage in your property to avoid bigger issues in the future.
One of the innovative techniques we use to repair or replace water line pipes is trenchless sewer line repair. This method allows us to access the damaged pipe with as little disruption to your yard as possible.
In the past, replacing a pipe meant digging up piles of dirt along the pipe to find the cause of the problem. This was not only a long process that destroyed the house's landscape, but it also cost a lot of money to excavate then restore the area. Thanks to trenchless water line installation and repair, you only need minimal digging and cleanup after the work is complete.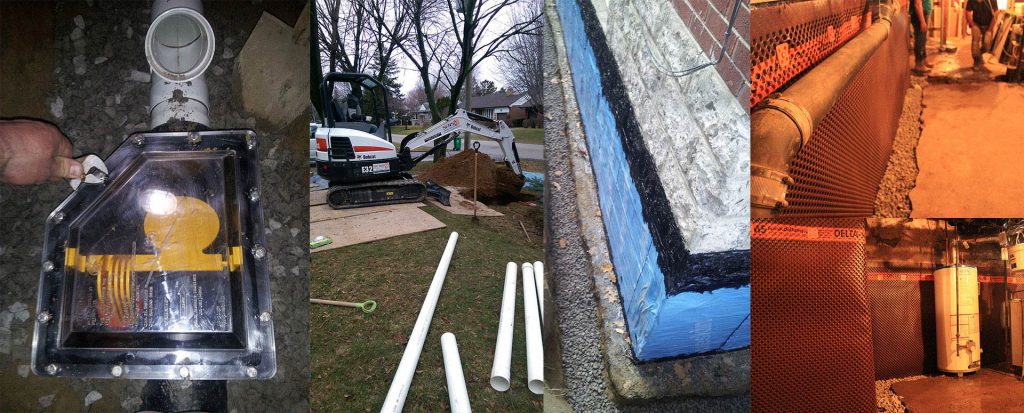 How We Handle Drain Line Repair and Replacement
When one of our clients contacts us for drain line repair, the first thing we do is assess where the damage is in the water line. To do this, we conduct a thorough plumbing camera inspection. Our camera inspection technology uses a long, flexible pipe with a camera attached to its end. This way, we locate the damage and determine what the problem is. Sometimes a simple repair solves the problem. Other times, however, a full drain line replacement is the only solution. Either way, our team is well-equipped to handle drain line repairs and installations.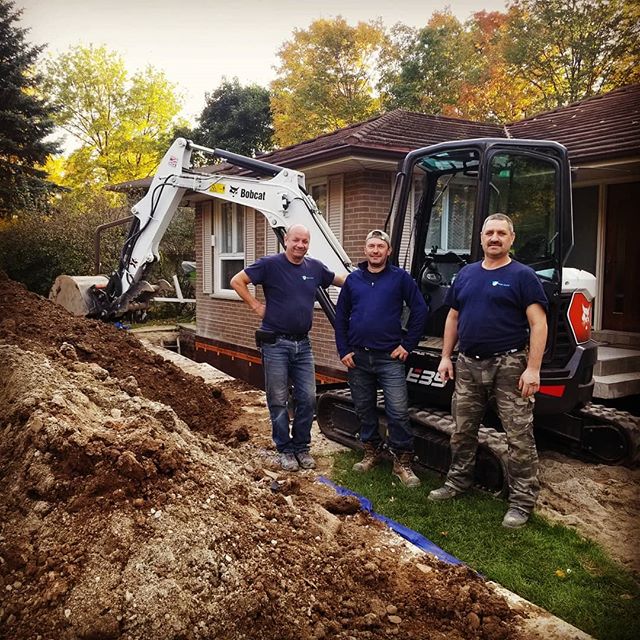 Basement Waterproofing Mississauga
Springtime is the worst time for your basement. Heavy rainfall causes your sewer lines to back up which can be disastrous for your basement. In this case, waterproofing your basement is the answer.
We offer many basement waterproofing services to keep your basement dry:
Check out our basement waterproofing service here to learn more about our available waterproofing options and to use our basement waterproofing calculator. For any other plumbing inquiries, either give us a call or send us an email with your request.