Why install a backwater valve?
Backwater valve installation is a smart way to protect your family from contaminated water. Factors such as sudden changes in water pressure or massive rainfall can cause out-flowing water contaminants to reverse, flowing into your personal or community supply lines. This can be disastrous for everyone involved, potentially causing illness and other problems. A backwater valve installation can prevent this from happening, setting up your system in such a way that it is impossible for the sewage to flow back into the intake pipes.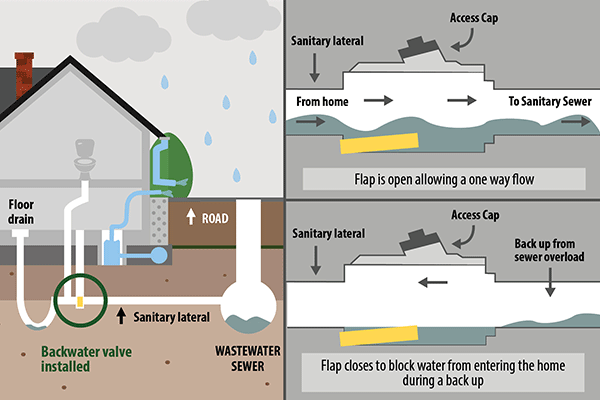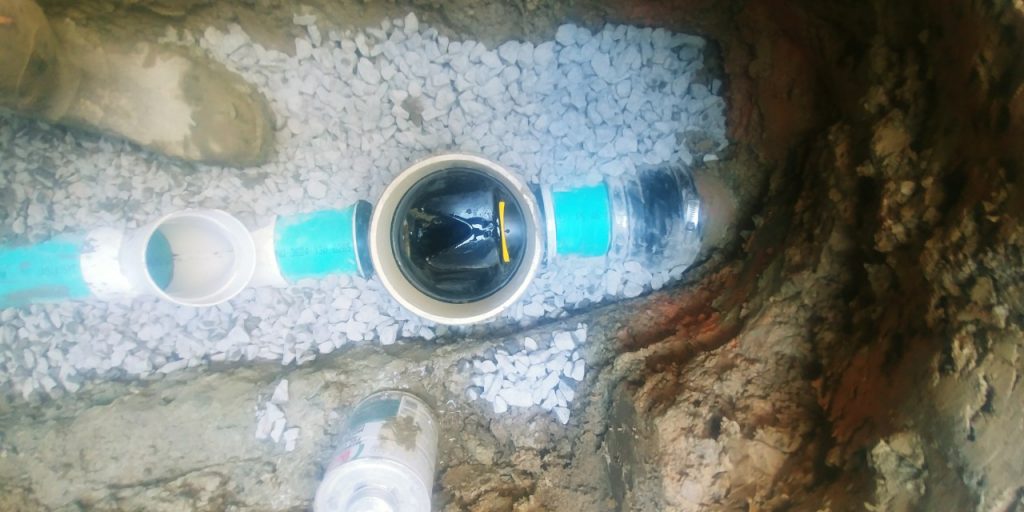 Where can the backwater valve be installed?
We provide two options for your backwater valve installation on your property: the backflow preventer may be installed inside or outside. Having the option allows you to secure your system against error according to your convenience, giving you the flexibility to choose where the sewer line will be exposed and potentially saving you hundreds of dollars.
How much does it cost to install a backflow valve?
Important: you can save up to $1250 with city rebates. ask us over the phone and we will help you to get your money back.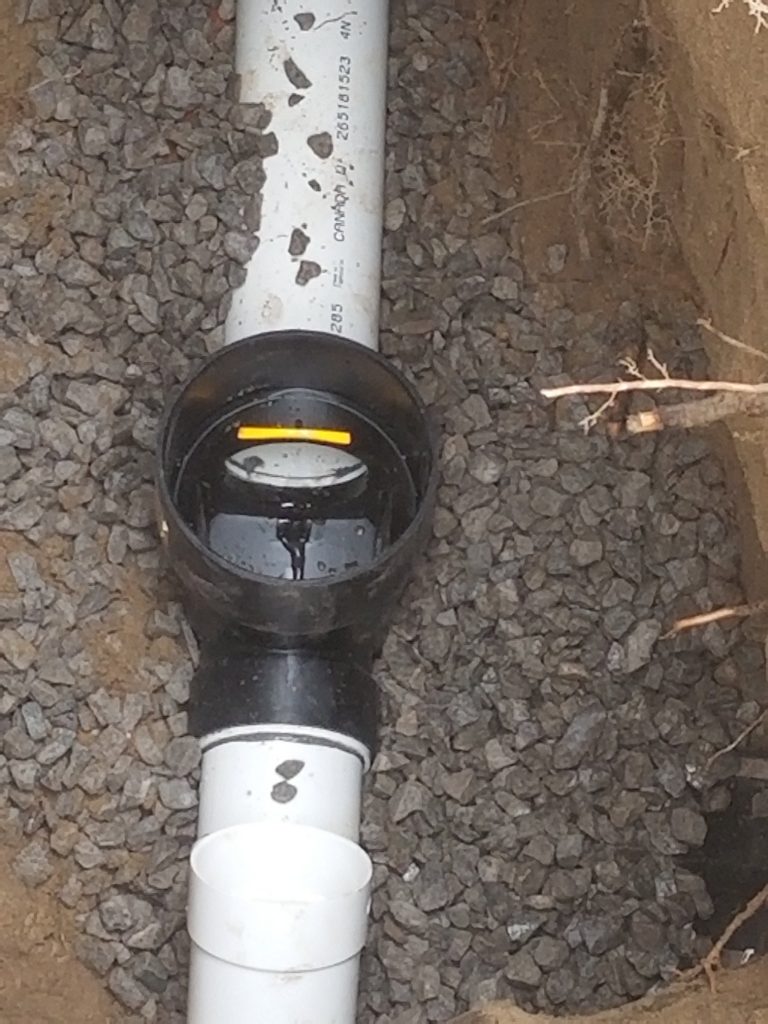 We are eager to provide you with our best service and always strive to provide the highest value option for you. Installation costs vary depending on your house as well as city bylaws. Try out our instant quoting tool (at the top of the page) to get an idea of the installation price. All backwater valve installations are rebate-applicable (and we apply you for it if you qualify). Check out our rebate section to find out what is offered in your municipality. For more information or to book a service call us directly 647-832-1738
What is the backwater valve installation procedure?
Our technician will provide a camera diagnostic service.
The decision will be made on whether the backwater valve to be installed inside or outside. The most convenient and ergonomic option will always be suggested.
After the work plan is agreed on, the permit will be obtained from your local municipality.
The crew will arrive on-site, secure the construction zone and expose the existing sewer line.
An approximately five-foot section of the pipe will be replaced, and a new backflow valve will be installed on the sewer line.
A municipality inspector will arrive on the property to inspect the installation.
Once the permit is closed the exposed section will be backfilled and cleaned.
Backwater Valve FAQs
How much does it cost to install a backwater valve?
it all depends on the timing of the installation, installing backwater valve during the initial construction will be much cheaper, but when retrofitting the cost will be much higher because some concrete will be removed to access the main sewer line.
What is a backwater valve?
A backwater valve is a device that prevents from sewage water overload the main sewer line and backing up into your house.
Trust Water Guard Plumbing Professionals
Water Guard has over 15 years of experience in many different projects, and our team can provide the best service in GTA on any of your backwater valve installation needs. Whether you require an upgrade in your existing system or you are starting a new project – call us and one of our experienced team members will be dispatched for a free, no-obligation quote. We follow all the latest municipality requirements and work alongside the municipality to ensure that our work meets the latest industry standards.
We understand that every project is different, and we approach it with special care. Call us and we will locate the problem, explain the situation to you and tackle the project as efficiently as possible. Regardless of your issue – we can help! Call us today at 647-832-1738 for a free or send us your question online, no-obligation quote for all of your water and drain issues.