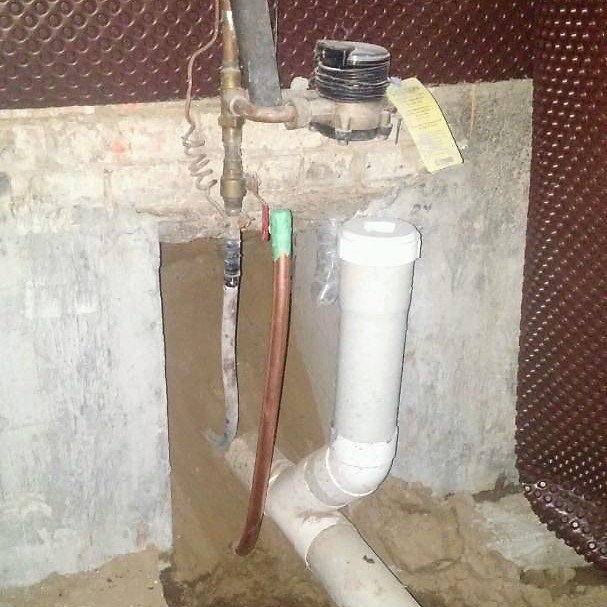 Water Guard Plumbing has over 20 years of experience working with waterlines, water mains, pipelines and plumbing systems in the Greater Toronto Area including Mississauga, Oakville, Burlington, Milton Hamilton, St. Catherines and other areas in the GTA.
Our water services include:
---
Pipeline repairs are no easy task for a DIY project. Permits may be required, as well as plumbing tools that can add up to be very costly. Water Guard Plumbing has the equipment and professional certified plumbers to ensure that your pipelines run smoothly for many years to come. Thus, in case you're experiencing any water damage, flooding or other mishaps, our plumbing contractors are ready to assist you with your water problem.
Hot Tapping – is a process of drilling between an existing pipeline section to repair that section in the middle. A tapping machine is used for this process. Installing a by-pass pipe is then installed to direct gas or fluid through it while repairing existing line.
Line Stopping – also known as "line plugging" is a process of isolating a piping system to provide a shutoff flow of either water or gas. This function can be set temporarily for modifying or repair an existing line.
Live Valve Insertions – adding a new water valve requires drilling into a water line and inserting a valve that can be controlled when needed. This process is done by using machinery such as QuikValve or other tools that are used to connect water valve into the water supply system.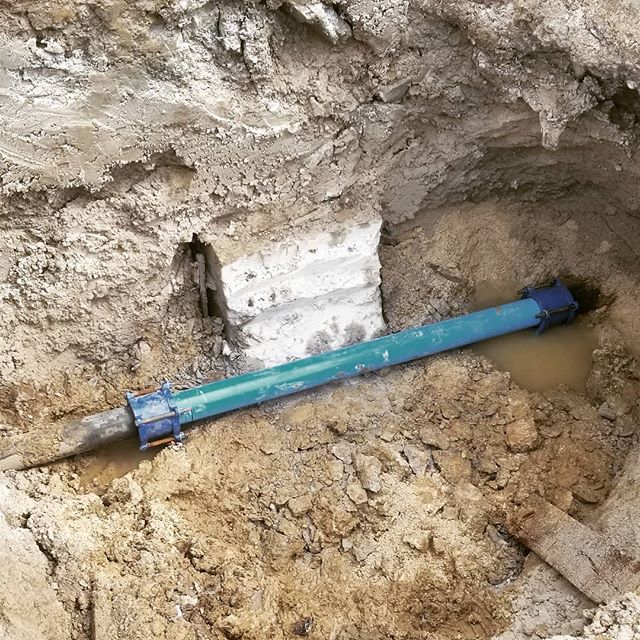 Emergency Pipe Line Repair
Pipeline repairs can be costly. However, failing to repair any damaged pipelines at early stages can be costlier. In case you're experiencing any signs of water puddles or collection of water in places that are usually dry, it could be a sign of damaged water piping which needs to have careful and immediate attention.
Call Water Guard Plumbing for your emergency pipeline repairs in Toronto, Vaughan, Richmond Hill, Markham, Thornhill, Newmarket, Oakville, Mississauga, Brampton, Milton, Burlington and the rest of the GTA.
Our plumbing contractors will assess where water damage may appear and help you cleanly seal the problem in a cost effective way. Whether it is a residential home or a commercial building, we have the tools and machinery to ensure that your water damage or damaged pipeline is repaired within 3 hours of work. We work day and nights to make sure that water flows cleanly and smoothly to homes and businesses across the region.
Water Guard Plumbing is insured, trusted and reviewed by many homeowners and businesses across Ontario. Our experience and contracting plumbing services range from pipe cleaning, waterproofing, installation of plumbing fixtures such as sump pump, backwater valve and much more.
Contact our trusted plumbing company in the GTA for immediate assistance.