Water Guard Plumbing is here to provide you with quality plumbing and drain services. We get the job done efficiently and mess free. We offer our services to homeowners across Whether you need a simple sink replacement or an emergency repair, you can trust us to get the job done.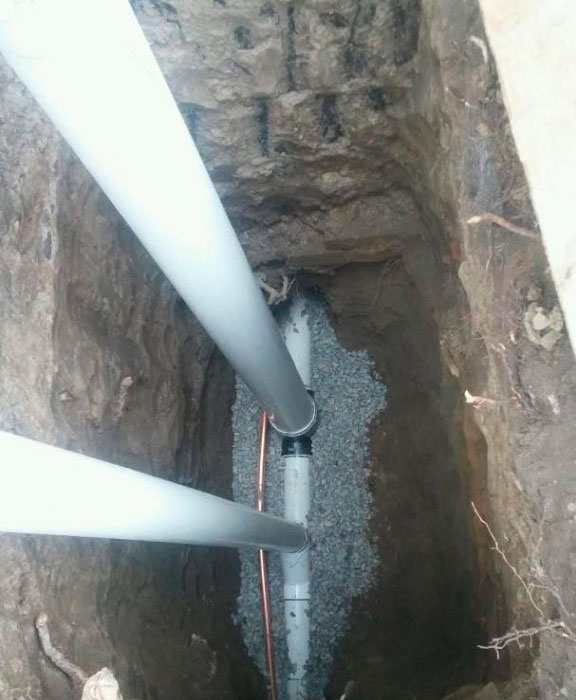 Trenchless Water Line Repair & Replacement Markham
Are you worried about a possible damaged or burst water line? If you are unsure if you have this problem, we suggest looking out for:
Flooding
Higher water bills
Lowered overall water pressure
Contaminants in your home's water supply
Don't stress if this sounds familiar. We are here with a hassle-free solution. Most services involve digging up your yard to fix the problem. That's not the case with us. Water Guard Plumbing uses a modernized method to replace the underground pipe with minimal digging to your yard. By doing so, we save you time, money, and an enormous mess.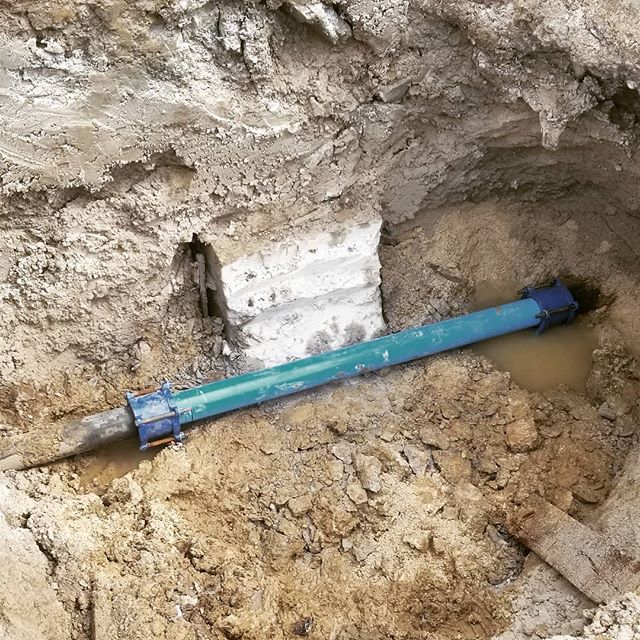 Drain Line Replacement & Repair in Markham
Are you up-to-date on the condition of your sewer line and home drains? If not, it is crucial to get on top of it as failing to do so could lead to pressing issues down the line. Common signs to look out for include sewage backup, gurgling noises from your toilet, and a foul smell on your property. How does one address these possible issues? We advise a bi-annual inspection with our Drain Line Camera Inspection Service. Through the use of this service, our experts visually identify the problem using a camera controlled by 330 foot plus cable. Once the root of the problem is defined, our team does the following steps:
Expose the existing sewer line and replace it with the new one
Our engineers and a city inspector check that everything is up to standards
The sewer line is back-filled with gravel and construction is cleaned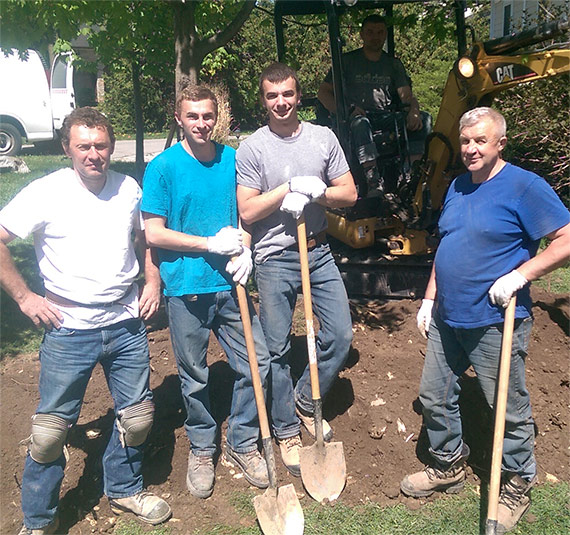 Waterproofing Your Basement
Suffering from a flooding basement? You're not alone. Many homeowners can't seem to find a real solution to this problem. We are here to change that. It is our goal to ensure that you don't experience a wet basement problem again. How do you achieve this? We take the following steps:
Perform an inspection of your home to find the source of the problem
Conduct an external dig down the foundation
Offer a permanent solution
We recommend a sump pump and backup sump pump installation as the best fix. A sump pump is a mechanism installed at the lowest point of your basement. It protects your basement from all kinds of flooding. We suggest a backup installation, as it always guarantees protection by providing stability in the event of a power outage, a damaged primary sump pump, or heavy rainfall. If you are ready to tackle this recurring problem, give us a call today!