Trenchless Sewer Line Repair
Are you dealing with leaking, damaged or all problem pipes? Then you need to contact WaterGuard Plumbing as we have innovative and cost effective way for you to repair underground pipe lines, without excavation, property disruption or property damage with trenchless relining technology.
Trenchless Water Supply Line Installations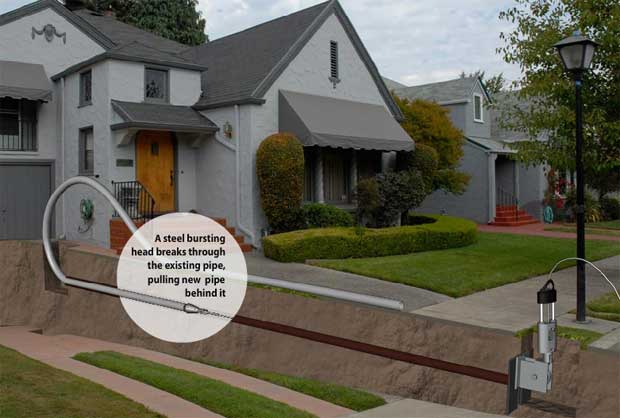 WaterGuard Plumbing offers trenchless pipe replacement that can repair collapsed, broken, or damaged sewer lines.
With our new trenchless water and sewer line replacement technology, a steel bursting head breaks through the existing pipe, pulling new pipe behind it. A hydraulic ram pulls a cable and bursting head through the existing pipe, replacing it with new HDPE pipe. Tough, flexible, seamless HDPE pipe has a service life of over 100 years.
Our new trenchless water line technology is Cleaner, Easier, and Safer than traditional water line replacement.
Cleaner – Minimum site disturbance, maximum job and energy efficiency.
Easier and Cheaper – Compact, simple, and powerful equipment saves time and money.
Safer – Very little digging, and no open trenches.


---

---
Trenchless water line installation makes it easy to run a new water line without any mess. We use specialized machines to make important fixtures in your home and remove the unwanted dirt from the water supply.
Trenchless Sewer Pipe Lining
Call us for a service, and our technicians will visit your site to assess the pipes with a video inspection camera to find out where the problem occurred in the first place. Not all pipelines need a trenchless refining at this point. However, in case the pipe damage is too risky or damaged, relining will likely be necessary.
Once we assess the plumbing issue thoroughly, we dig a small access point by the property, rather than dig throughout the whole lawn or yard for new line laying. We will then measure the exact line length required for the repair, and clean the existing line thoroughly for the next steps. We will then place resin on the new line and load it into an air inversion tank. The tank is then moved to the access point, and the relining is attached to the existing pipe, and the liner is pushed into the damaged pipe using forced air. Once the liner is correctly placed, we force hot water through the liner to inflate it from the inside and attach onto the existing pipe. This process usually takes approximately 1 hour. Once cured, the hot water is then removed. We then thoroughly inspect the new liner via video inspection to make sure that the pipeline is fully integrated into the damaged line, and run water to see if any leaks or mishaps were existent.
WaterGuard Plumbing Insures quality standards. After quality is assured, we then connect all water systems services to your property, fill in the access point, and leaving no mess when the job is done.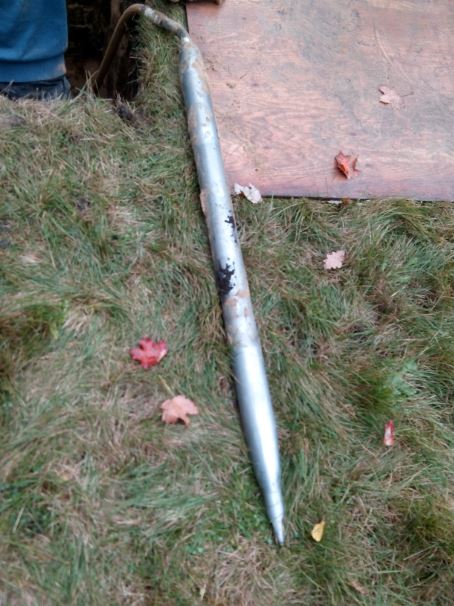 We provide warranty on our services and water lines to ensure that customers are happy for many years to come.
Contact WaterGuard Plumbing for your trenchless sewer pipe lining and drain repair. We work across Toronto, Vaughan, Richmond Hill, Markham, Newmarket, Aurora, Mississauga, Oakville, Brampton, Burlington, Milton, Hamilton, St. Catherines, Niagara, and the rest of the GTA. Call WaterGuard Plumbing for a full assessment of your water pipes.
We guarantee the best service repairs and cost effective ways to repairing your pipelines. Our team is ensured, trusted, and dedicated to excellence.