What Causes a Wet Basement?
The following are the main reasons that cause a wet or flooded basement:
Digging Basement Foundation. If your basement has undergone an excavation procedure, there is a chance of damaging the basement's structural foundation. Digging your basement might affect the nearby soil in a way that disrupts the natural drainage. As a result, water will not drain deep into the ground as it is supposed to; rather, it will gather near your foundation and cause flooding and backups.
House Sinking and Settling. New houses are built to be sturdy, but over time, they naturally tend to settle. What this means is that the walls, floorboards, and joints will begin to crack, leaving the basement susceptible to floods and backups on a frequent basis.
External Factors. There are factors that can cause basement backups and floodings that are out of the homeowner's control, such as high groundwater levels, heavy rainfall, and poor local drainage.
The best way to prevent a wet basement is through prevention. In this case, waterproofing your basement is the most suitable solution.
The Benefits of Basement Waterproofing
Basement waterproofing is an essential step every homeowner should invest in. When you waterproof your basement, you sign up for the following:
Preventing basement flooding.
Protecting your basement from mold and mildew.
Preventing costly structural damage to your property.
Protecting the floors from cracks caused by groundwater swelling up underneath them.
Increasing your house's resale value by up to 25%.
Basement Waterproofing Procedure
Step 1: A waterproofing expert performs a full drain camera inspection to evaluate your basement draining system and the extent of the damage.
Step 2: After the source of moisture is identified, the plumbing expert proposes an appropriate solution.
Basement Waterproofing Options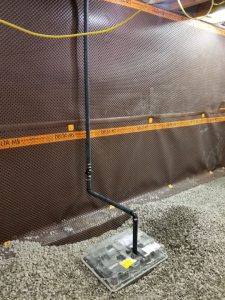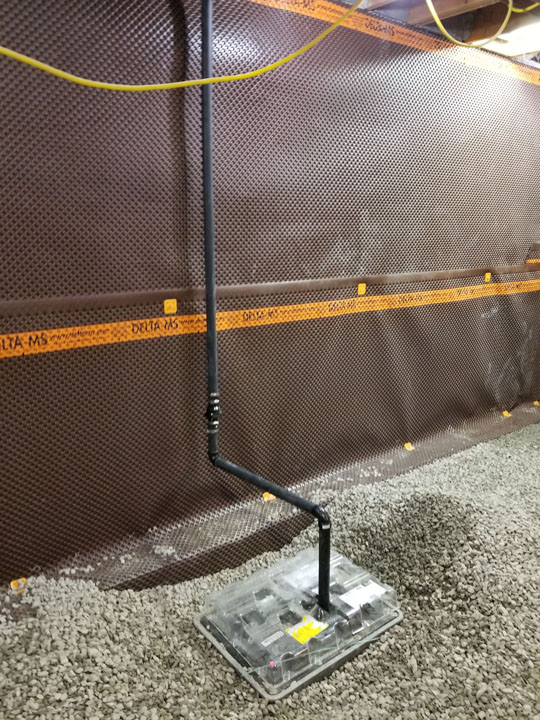 Among the methods plumbing specialists use to waterproof a basement are:
Weeping tile replacement
French drain installation
A trained technician will help you decide which procedure best suits your basement drainage system.
Factors in Basement Waterproofing Cost
Waterproofing your basement can be a big financial undertaking. How much a basement waterproofing project costs will depend on the following factors:
The length of the area that needs waterproofing
The depth of your basement
The distance between the waterproofed wall and your neighbour
You can use our basement waterproofing calculator to give you an idea of what to expect in terms of waterproofing prices.
Hire a Professional Waterpoofing and Plumbing Contractor
Basement waterproofing is one of the smartest preventive steps you can take to guarantee your property stays in good condition. If you are unsure about basement waterproofing options, contact a plumbing specialist to discuss waterproofing possibilities.